K157FMJ(M12)
2014-11-13
|
2727
|
Print
|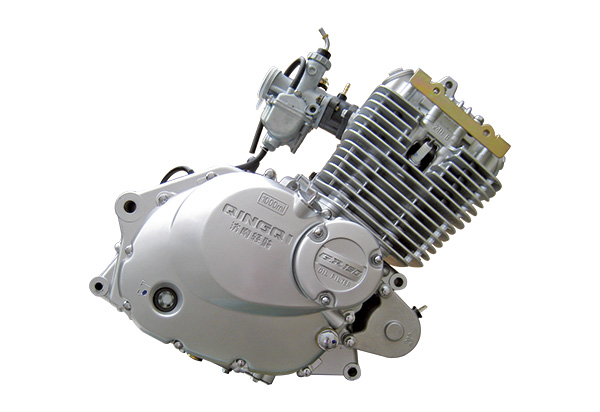 ◆ Performance is better than other 150cc engines produced in China.
◆ Optimizing design for the dynamic balance of crankshaft, connecting rod and piston set, help to reduce the vibration.
◆ Low- rotation and high- torque make great climbing ability.
◆ The timing chain is silent tooth chain. Maintenance –free tensioner contribute to low noise, long lifespan and free maintenance of the distribution chain.
◆ Cylinder with big cooling fin reduces thermal load and effectively increases the operating life of the engine.

Engine Technical Parameters
Engine type
1-cylinder, 4-strokes, air cooled
Bore
57. 0mm
Stroke
56. 8mm
Displacement
145cc
Compression ratio
9.2:1
Max power
9. 4KW/8500rpm
Max torque
11.23N. m/7000rpm
Minimum fuel consumption ratio
≤335g/kw. h
Fuel feeding
Carburetor
Starter system
Electric /Kick
Ignition model
PEI
Clutch
Wet multiple plate
Drive system
Mechanical
Transmission ratio
Primary gear ratio:3. 470
Shift gear I/II/III/IV/V
3. 000/1. 857/1. 368/1. 095/0. 913
Attention Qingqi Motorcycle
Wechat Official Count
Top