1956
First Civil Motor Bike of China Type 15 Born in QINGQI.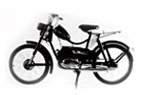 1964
QINGQI Brand Was Created.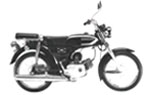 1985
JAPAN K90 model production technology and machines were fetched in and K90 model became one of the most typical motorcycles in the starting period of Chinese motorcycle industry.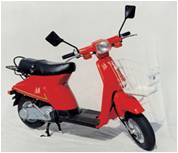 1987
JAPAN SUZUKI's TB50 production technology and machines were fetched in and first scooters in China were made successfully.
1992
Completely fetched in JAPAN SUZUK GS125(SUZUKI KING) production technology, SUZUKI KING became a legendary top selling model in China.
1993
Became the first listed company in Chinese motorcycle industry.
1994
QINGQI SAIGLE, the First Overseas Plant of QINGQI Was Established in Pakistan.
1996
QINGQI SUZUKI JV Set up.
1999
QINGQI was approved to be "Famous Trademark in China".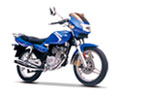 2001
QINGQI MALONG, the independently designed sporty motorcycle model in China was launched into the market.
2002
Got the international quality management system certificate of ISO9001(2000).
2004
Approved to be National Classified Enterprise Technology Center and at the same year SUZI Design Company was established.
2006
QINGQI off-road model was launched into market and was awarded as the model of the year.
2006
QINGQI-PEUGEOT Joint Venture was set up and QINGQI became an enterprise with access to both Japanese and European technology.
2007
Joined into China South Industry Group and became an enterprise that directly managed by Chinese central government.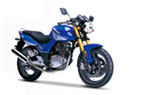 2008
The large-size street bike "GUOJUN", who owns independent intellectual property, was officially launched into the market.
2008
QINGQI-PEUGEOT Joint Venture officially started mass production and products were sold back to European markets successfully.
2008
Got the international environment management system certificate of ISO14001, at the same year, European style scooter model was launched into domestic market.
2009
The ownership of "QINGQI" brand completely belonged to JINAN QINGQI MOTORCYCLE CO., LTD.
2012
GS250 engine performance upgraded for the full series of GS250 products, EFI achieved meanwhile.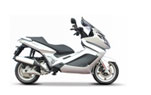 2013
Grand scooter QM250T with electric fuel injection technology successfully entered into market.
2013
Electric fuel injection technology fully applied to 250CC series engines.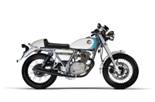 2014
In 2014, New retro model are successfully launched in overseas market, Jinan Qingqi established a leading position in this new area.